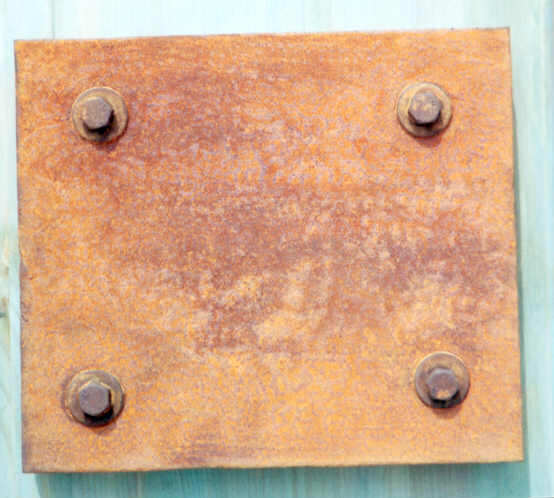 &nbsp&nbsp&nbsp&nbsp&nbsp&nbsp&nbsp&nbsp&nbsp&nbsp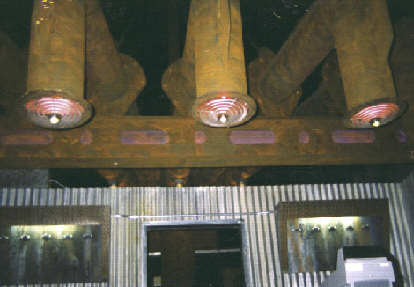 Home | "How To" Demos | Picture Gallery | Contact Info | Store Locations | Links
Description
Unlike our other metallic coatings which contain copper alloys, Metal Finishes PLUS' Steel Coating contains a combination of powdered steel alloys. Applied to a non-metal surface and treated with Patina or any of our line of Rust Oxidizers. Steel Coating will produce an attractive rusted finish on materials that do not normally rust. Steel Coating has been used on movie and stage sets, in nightclub designs, interior decorating, artwork, signage, anywhere a rusted steel finish is desired without the presence of real steel. Do you have a beautiful weathered wrought iron fence connected to a painted wooden gate post? Use Steel Coating to match the post to the fence. Add new texture and look to your faux finishes. Rust cement, plastic, wood, clay, cardboard, styrofoam, rust anything! Steel Coating is an unique and valuable tool for anyone in the finishing business.
Primary use
Use to coat non-metal objects, then rust them with either our Patina Oxidizer or any Rust Oxidizer, in order to form a steel rust on non-steel surfaces.
Application Method
Prime the surface to be coated. Allow primer to dry. Apply Steel Coating in several light coats, allowing each layer to dry between coats. Apply either our Patina Oxidizer or any Rust Oxidizers to the final two coats of Steel Coating while that coat is still damp. Auburn Rust will produce darker rust than will Patina Oxidizer. This coating may also be mixed with any of our other coatings to create additional texture and interesting color variations.
View Video Demonstration

Technical Data
Shelf life one year if properly sealed. Coverage is 250 to 450 square feet, depending upon surface and thickness of the coat. Do not use below 50 degrees or above 120 degrees.
VOC is under 250